UAV Services
NEW! UAV Inspection, Video, Photography and Planning
Take your system to new heights! Have photos and videos of your vertical assets taken with our drone. If you operate a water or wastewater system you probably have antennas, tanks, vertical assets or towers. It can be difficult and dangerous to ascend the tank to check the overall condition. Did you just get a tank newly painted and want to see the full extent of the job and catalog it for future reference? Do you want to assess how well the coating has held up after harsh weather?
Contact Us to learn how this service can help your system.

Aerial inspections with a UAV (Drone) is safe, quick and can locate potential issues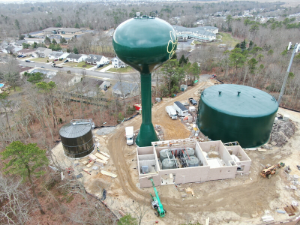 before they become major problems. Incorporate our UAV inspection as a yearly part of your maintenance program and add this to your asset management plan.
Inspections with a UAV are effective ways to survey exterior tank conditions, coating and hardware without the risk and liabilities of climbing work crews. This is also a great way to document the overall security and vulnerability of a water or wastewater utility.
The drone and operator are insured and both registered with FAA to maintain compliance with FAA Part 107 requirements.


For pricing, details and specification Contact Us
Orthomosaic Imagery
---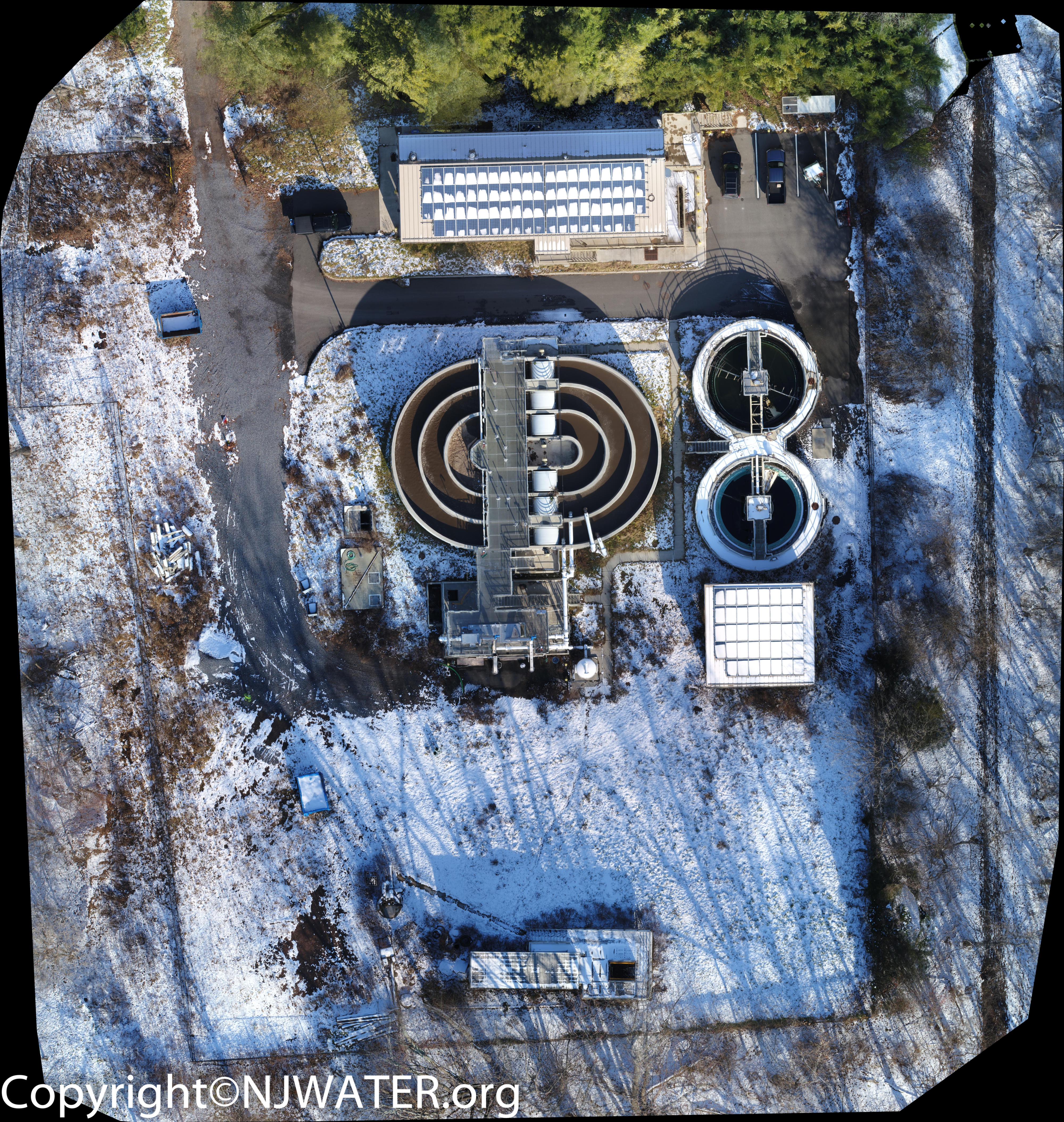 Orthomosaic Wastewater Plant
The orthomosaic image above was created from 80 individual images collected by the UAVs high resolution camera. A combination of computer software, mathematics and photogrammetry techniques makes it possible to stitch these images together to create a highly detailed image. The original image size was approximately 240 MB, when viewed this can show details like footprints, gear boxes and arrows on pipes indicating flow direction.
Orthomosaic and 3D Mapping